About Us
Consumers derive the greatest benefit and satisfaction from hearing aids when they receive comprehensive clinical services. Despite this, and despite the audiology profession's efforts to promote a set of best-practices, a large percentage of hearing aid providers still fail to provide essential services, like hearing aid verification through real-ear measurement. The real-world impact of this shortcoming is undeniable. Consumer Reports estimates that as many as two-thirds of hearing aids in the US are misfit.
To help increase compliance with best-practice guidelines, Hearing Tracker is working to identify and highlight providers that embrace best practices. We believe this will introduce a level of transparency that will slowly improve the overall standard of care in our industry, and help bring about a much needed change in hearing aid success.
---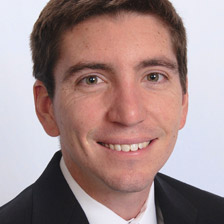 Dr. Abram Bailey - CEO
Dr. Bailey is a leading expert on consumer technology in the audiology industry. He is a staunch advocate for patient-centered hearing care and audiological best practices, and welcomes any technological innovation that improves access to quality hearing outcomes. Dr. Bailey holds an Au.D. from Vanderbilt University Medical Center.
Brian Deterling - CTO
Brian has over 20 years of experience in software development. Brian was the co-designer and architect of the Insight™ application at Blue Sky Technologies. Brian was also a key member of the team that launched Blockbuster's DVD delivery business and was the lead architect for the Blockbuster Online web site.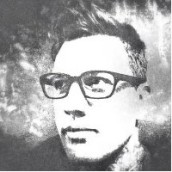 Chris Erickson - CMO
Chris oversees the digital marketing for hundreds of hearing healthcare practices as co-founder and Director of Search for partner site AuDSEO. He has a proven track record for improving search engine traffic, and has the technical and management experience necessary to handle Hearing Tracker's ever-growing global hearing provider database.
Contact
Use the contact buttons above to reach out to someone in the leadership team. For general and media inquiries, please use one of the following options.
We typically respond to all questions within one hour.